The Sharks closed out the regular season Sunday in Skövde with a 14-6 win and a 10-9 loss. The games reflected the season on the whole, with a mix of solid baseball and not-so-solid play, but still exciting to the end with Skövde coming out on top in a seesaw, extra-inning battle in game 2.
With both Alby and Tranås declining spots in the playoffs beginning next weekend in distant Umeå, it was enough with a split of the doubleheader to earn a playoff spot. But with the Sharks unable to put together a full team for the journey to Umeå, Gothenburg will also be staying home this year, leaving the field open to Skellefteå, Enskede and Umeå in the first round of the 2018 playoffs.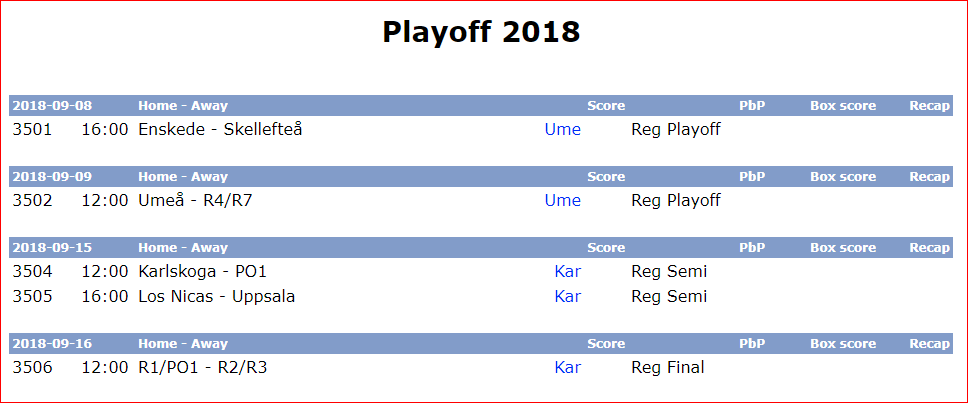 "It has been tough to field nine players at a couple of games this year," says coach Jonny Edgren. "And though we see some individual improvements, as a team we did not reach the level of play we did last year."
Gothenburg will be looking into wrapping up the season with a couple of SWBL games September 15-16, if Malmö and Tranås are interested.