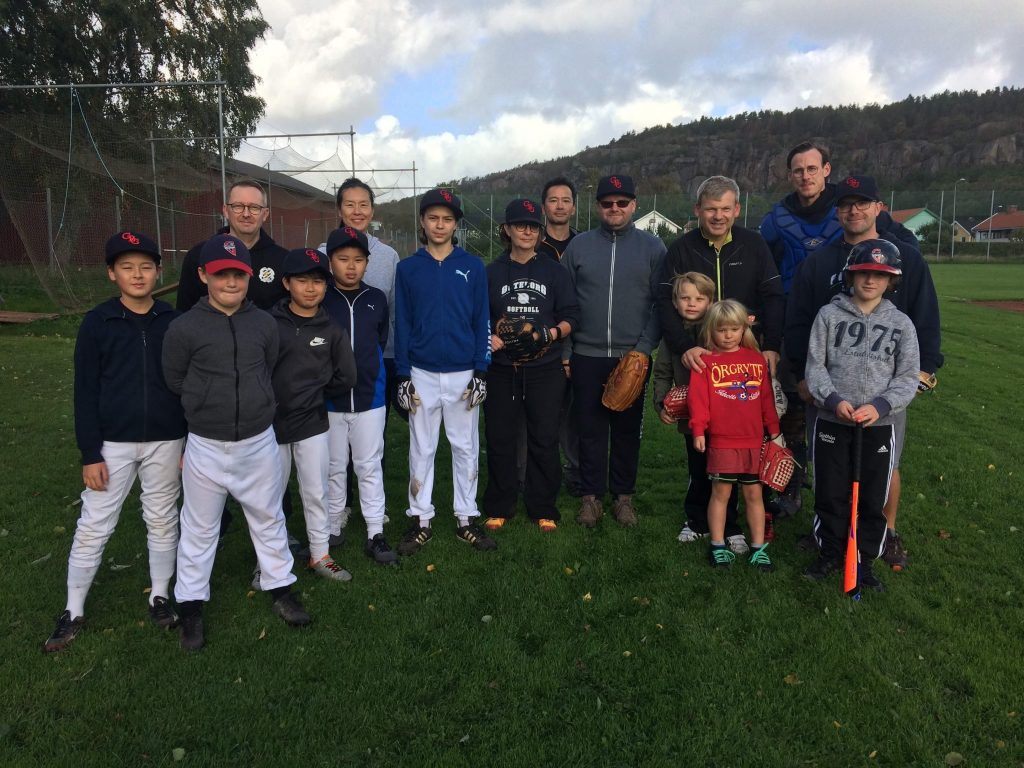 September is coming to a close and so is the baseball season. While the Elitserien finals are being played in Leksand, the place to be was Shark Park, where the Baby Sharks hosted their parents for one last game of 5 innings, defying the hurricane winds of Knud. And what a game it was…
Clearly there was some tension between the teams, and the score was 1-1 after the first inning. The veterans showed patience when the nerves were still playing a big part in the third inning, and the oldies took a 4-1 lead. In the fourth, the lead was reduced to 4-3, and the Baby Sharks had a runner on third when the last out of the inning was made.
Signs of fatigue were clearly noted, both by sight and sound on the parental team, as the Baby Sharks shut out their parents in the fifth, only allowing four batters to go to the plate. With one out and the bases loaded in the bottom of the inning, the Baby Sharks tied the game on a wild pitch, and the next batter ended the game with a walk off single, final score being 5-4.
"We saw fantastic plays from both teams today, and it is clear that the Baby Sharks are not the only ones to have improved their baseball skills this 2018 season,"  says Rickard Kronqvist, head coach of the Baby Sharks. "The parents really impressed me. As for the game itself, it was the most exciting game I have experienced since Game 7 of the 2016 World Series."