For the first time in recent memory, the Sharks will be sending a full team to Billingslaget, the annual two-day youth tournament sponsored by the Skövde Saints.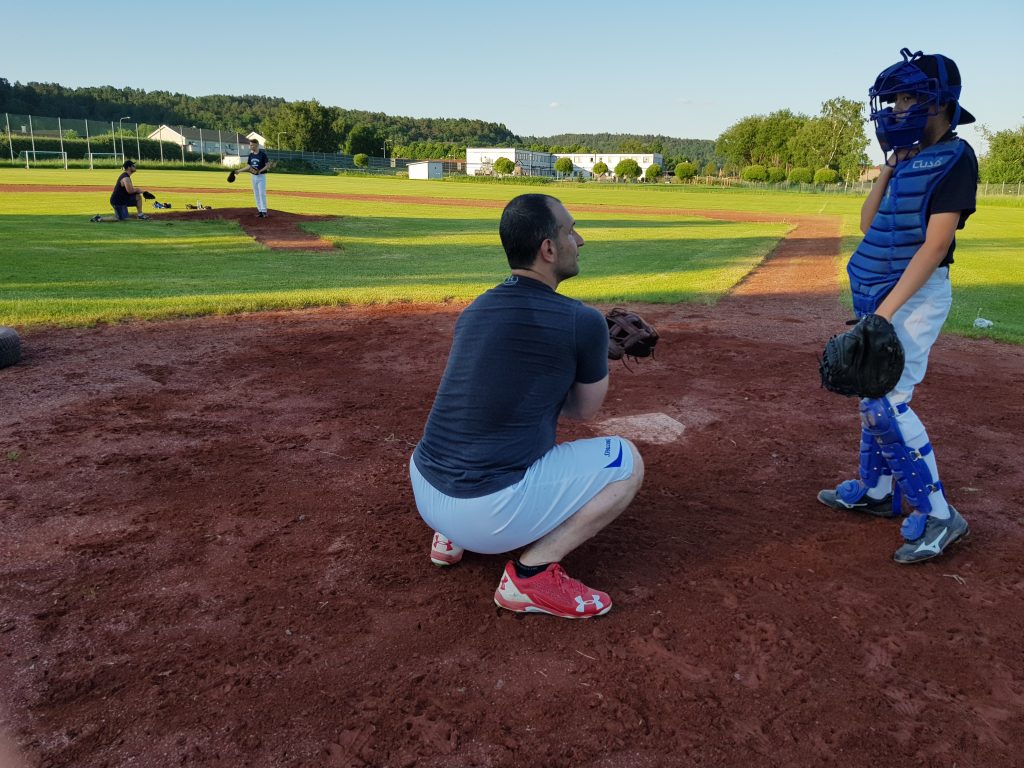 Voice of experience–Sharks catcher Toofan Khazal sharing his knowledge in final tuneup before Billingslaget
Always a popular event, Billingslaget is where many of the top players in Swedish baseball played their first games. This year, the young Sharks will be competing with players from the clubs in Skövde, Karlskoga, Sölvesborg, Malmö and Nyköping.
Gillan André, who was one of only two players to make the trip to Skövde last year, is looking forward to returning with a full U15 team. "I'm really excited to be going up to Skövde and representing Gothenburg. It's going to be an honor to play in the Sharks colors."