Welcome to the last part of the 2018 regional preview from what is quite possibly the most ambitious site in Swedish baseball. The series will consist of four parts; pitchers, outfielders, infielders and the opposition. 
I am very sad this part came out after the season started and that I have a start to the season to cheat with. Unfortunately, this is not my full time job and the Sharks are not paying me (wink). So I got stuck with real work and this suffered.
Disclaimer: This series of previews is the opinion of one person and does not necessarily reflect the organization's views or anyone else's for that matter.
Also, the scouting departement is manned solely by me, which makes this a tough task.
Sadly, the Sharks only get to face their brothers in Malmö four times this season (down from six). Luckily, they will head down to Malmö on May 20th which is a perfect time for the traditional post game swim in the ocean (and this time, rumor has it the Pilots will join in).
Last year's record: 0-16.
Like I wrote in this preview last season, the Pilots were probably not at all satisfied with the results last season. Then on the other hand, they were as happy and friendly as usual. They struggled with their pitching last season but has, during the offseason, adressed those issues. Coach Eric Browne piloted the team to a preseason win against the Sharks a couple of weeks ago and was quite optimistic going forward:
"We have a great bunch of guys and we worked hard this winter. I'm hoping that we have a winning season this time around, especially since we like winning better than losing" Browne says.
Acquisitions:
While the club's official outlets don't really tell anything about players coming or going, the scouting department as always got you covered. Word is, pitcher Omar Peguero has been signed during the offseason and will provide a much needed energy injection to a pitching staff that on occasion scrambled to find enough arms for the innings needed. Peguero is said to have a four pitch arsenal with good command and consistency. A solid pickup for the Pilots.
Prediction:  
This is a tough one, but surely they will put up more of a fight against the Sharks than last season. With the Peguero pickup, they are a more solid team and there is enough talent to go around on the team. Even though the Sharks went 6-0 against them last season, games against the Pilots are never easy pickings. It should also be mentioned that the junior team, the Malmö Piranhas, is growing and soon to be making the Pilot team a harder nut to crack. The Pilots have started the season in the same manner as last year, not very pleasant. There are talent there but also desperate need for pitching.
Formed in 1988, the newcomers of the Regional league field a young and dynamic team that sometimes lack experience. Their youthful exuberance will most likely be a force to be reckoned with and, when this article is written, they have already played four games. While they took their opening games against Enköping, they also lost two at Karlskoga and Tranås but showed ample ability.
Last year's record: Did not play.
The Saints did not compete in the Regional series but did face the Sharks on a bunch of occasions in the Southwest Baseball League. They did so with showing off that their squad has truly schooled baseball players combined with a bunch of guys that are high with talent from growing up playing cricket. Surely, this is an intriguing mix of guys that have a high ceiling while also much likely will have som growing pains.
Acquisitions:
Per usual, in this league, news on players coming or going ar scarce but since our scouting department is so vast… we don't know shit. Anyway, it is likely that the Saints acquired one or two players since they have a good network within their region.
Prediction:  
Pitcher Adam Eklund showed last season in the SWBL that he can compete at the Regional league level. Also, the 19-year old Ali Ghulami is hitting .705 in the first 20 at bats of the season, despite the losses to the team. That if something is promise of more to come from the young squad. By all accounts, it will be a learning season for the Saints but make no mistake, they're here to play and looking down the road – they will most likely succeed.
The Bats once again enter Regional League play as the favorite to take it all and advancing to the Elite series. While they don't have to battle Sölvesborg six times this season, the improvements within the Tranås Squad might just prove tough to overcome.
Last year's record: 7-7.
Last season did not go as planned for the Bats that was poised to take the step up to the Elite division. While losing two games to the Sharks was hard, the toughest part of the season was that they had to face Sölvesborg six times. They somehow missed the playoffs despite having quite possibly the most talanted squad in the league and did not advance.
Acquisitions:
They look as strong this season as they did last year. The core group of Emil Lundh, Anton Calson, Rodney Ndugwa et al are still there and will provide strength and experience while still being talented and developing. Although the losses to the Sharks last season made the website go silent, the scouting departement does notice that the farm deal with Sölvesborg is still intact. So far Kent Karlsson, the former Swedish national team pitcher, has made a couple of appearances for the Bats and it remains to be seen how many more will join him.
They have also added Canadian Samuel Siddall to the team that has played in the Australian second division and led the Hungarian national team, which is merits that few players in the league can match.
Prediction:  
Well, it's kind of easy to predict. The Bats will be up there in the playoff hunt. Most likely they will perform up to their standards this season and qualify for the semifinals straight away. If they are serious about their quest for a place in the Elite division, it will probably be where they end up but like last season, a lot can happen. Most likely they will be winning the division. Easily.
Tranås will hopefully embrace the new name I've just given them and order new jerseys. While thunderstorms might not have anything to do with Tranås, it just feels right. Sadly, this season they have adopted or taken back the name Royal Cranes. Which is a bird. Which is not at all as brilliant as Tropical Thunderstorm.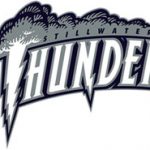 Last year's record: 8-6.
The Tropical Thunderstorm (see, it works!) went 8-6 last season and was probably content with it. Not happy, not jubilant but possibly content. They also had to face the Firehawks of Sölvesborg on numerous occasions and that was ridiculous sometimes. This season, they will battle it out with the Sharks and the Bats for the number one spot in the division.
Acquisitions:
Since they Royal Cranes (not as good) are very secretive about their club (the website still believes it's 2016) it's hard to see any official updates about players. The twins Tymoteusz Tomkiewicz and Szon Tomkiewicz has made appearances for them and will, by the looks of it, be an upgrade to the team. Other than that, they will, as always, be lead by the very solid pitching duo of Nils Bergehed and Felix Casanova.
Prediction:  
While Tranås are somewhat uneven from weekend to weekend (which amateur team isn't?), they are as solid as they come on this level. It's never going to be an easy game against them – for any team and the scouting departement seem to think they will be even harder to face this season. The Sharks have already played them once (a split) and will face them again in early June.