Hearing that the Sharks were just a hit away from winning last year's Swedish regional championship, the player from the Copenhagen seemed a bit surprised. And that's easy to understand. Because for nearly every nice play made by the Sharks, there was a bad one to match. Even so, there was plenty to smile about in Sunday's spring training opener against the Malmö Pilots and the Copenhagen Urban Achievers.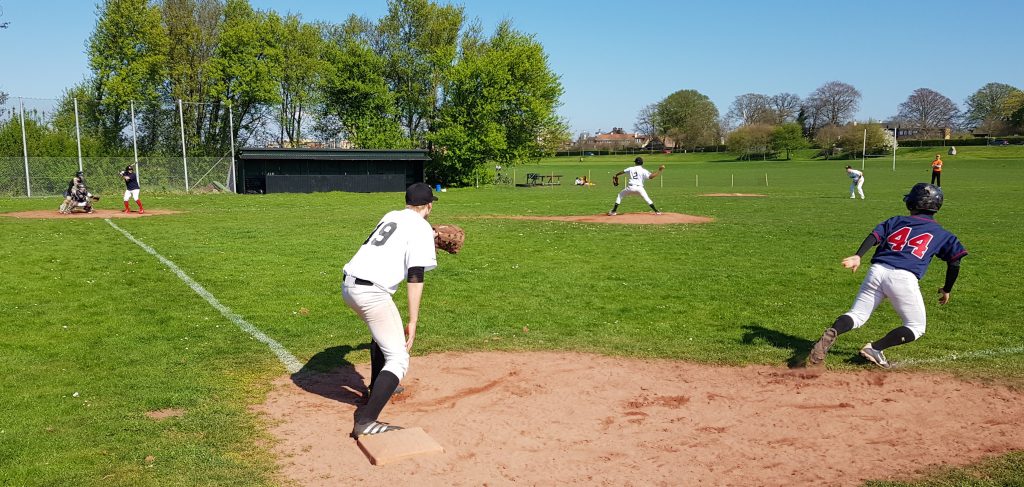 Caleb Chu, 16, standout veteran of the Taiwanese leagues, breaks for second in a successful steal against the Pilots.
The stars were aligned and the gods of baseball were smiling down on Limnhamnsfältet Sunday. With the mercury at seventeen degrees , blue skies and free burgers courtesy of the home team, it would take more than an occasional error, watching a called third strike go by or wildness on the mound to dampen spirits.
Acting Coach Rick Kronqvist, when asked about losing both games of the doubleheader, had this to say: "Although winning is always better than losing, there were no losers here today. This was baseball at it's finest, in its purest form."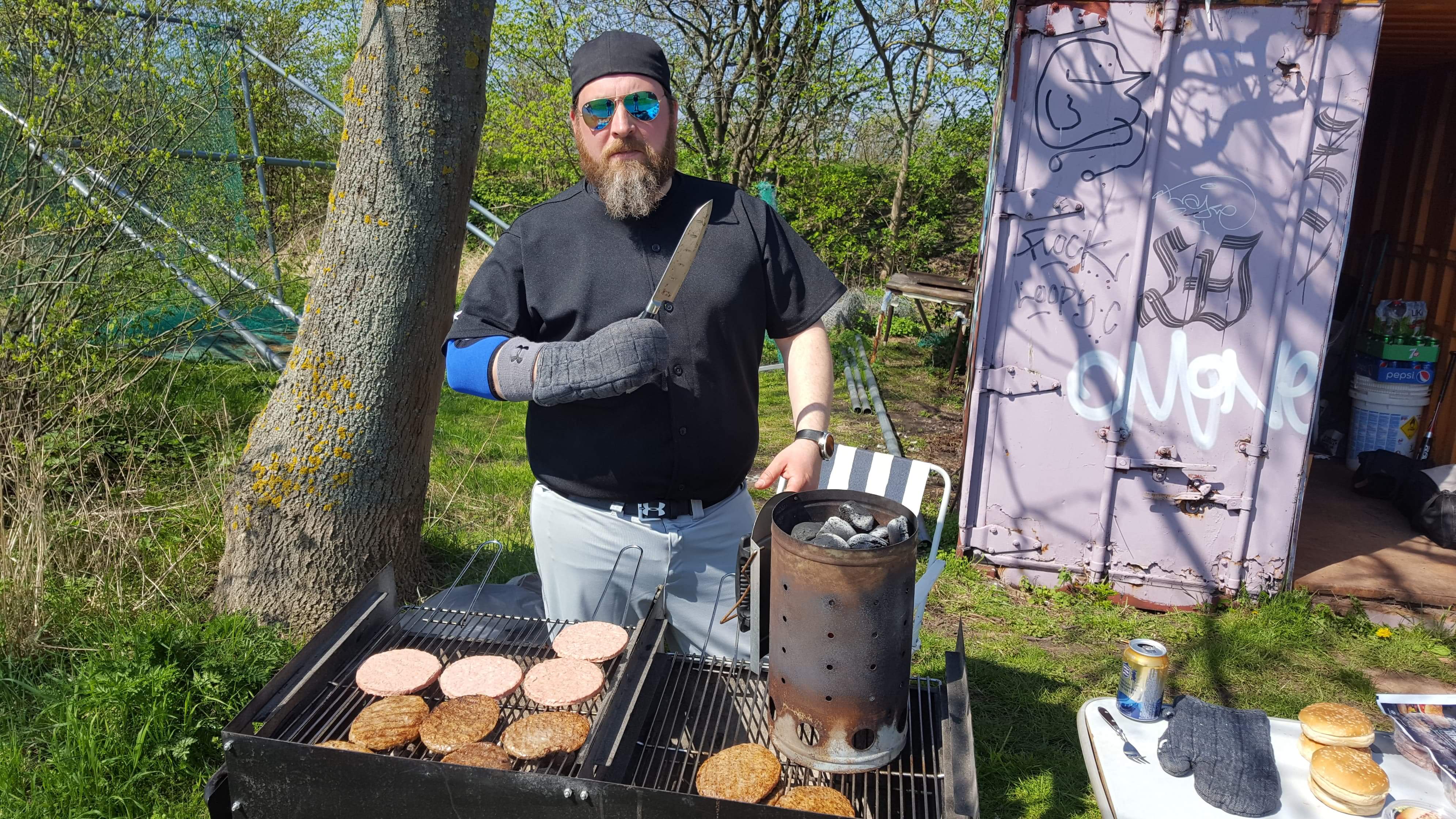 Malmö burgers — best in the league
Did you know…
This was the first time Erik Earnest and Joel Earnest had played together since combining with the legendary Jason Norderum in throwing a no-hitter against Sundbyberg back in 2015.
Sweden's stringent border checks, established to protect its citizens from the forces of evil had an unexpected effect Sunday, with several of Copenhagen's top players being turned away while trying to cross the bridge between Denmark and Sweden due to insufficient travel documents.