Shark Park is nearly ready for another season of exciting baseball thanks to the fine efforts of the Sharks' unofficial grounds crew. Players, parents and friends all joined in getting the field back in playing condition.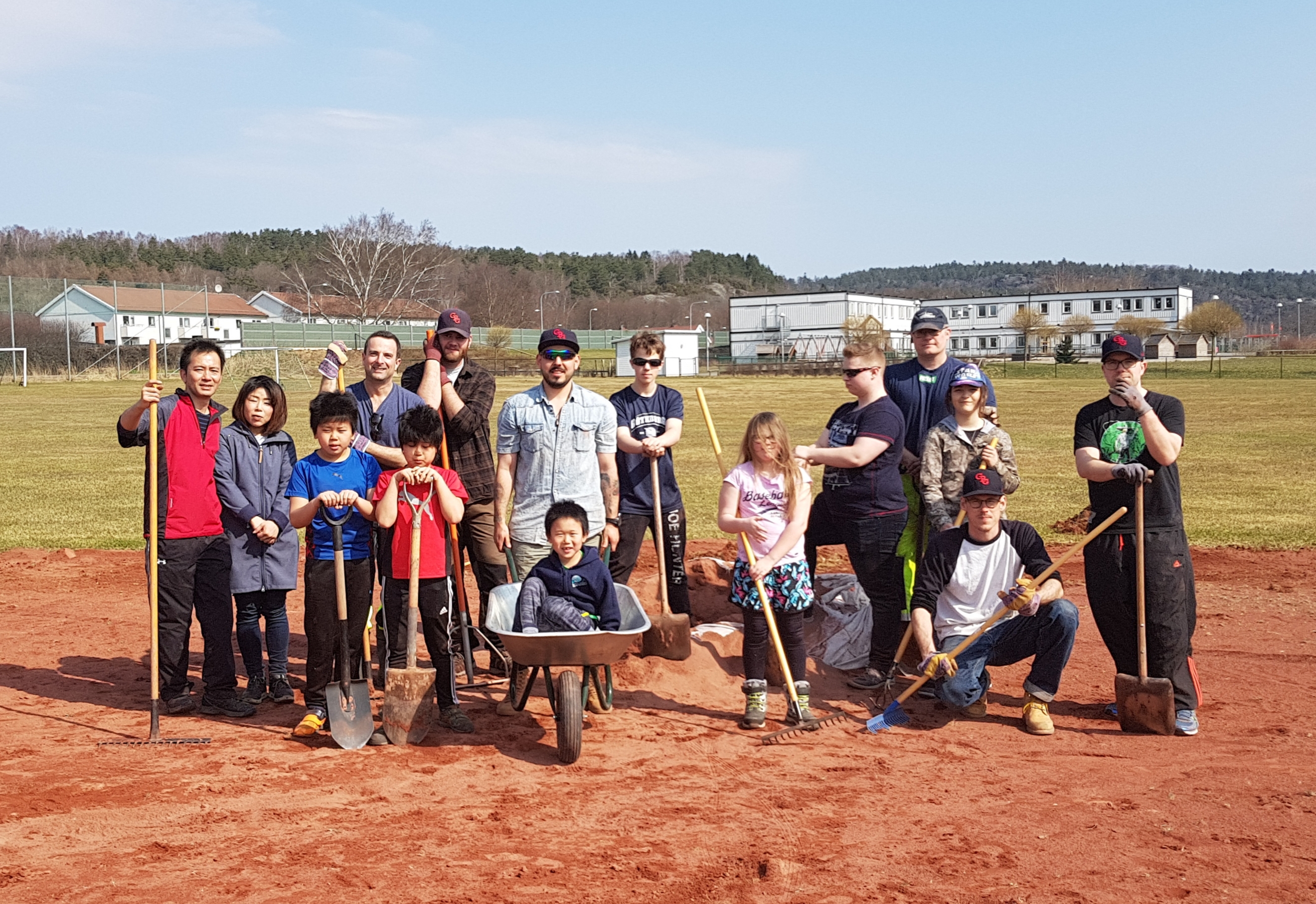 Even if it would have been nice with more people, those who showed up on this fine Saturday morning were ready to work, finishing the job in record time. By two-thirty, all that was left was to pack up the tools, shake off the dust and pat each other on the back for a job well done.
There is still work to be done outside the foul lines and we'll be meeting at the field again next Saturday at ten to finish things up.
BREAKING NEWS: The Players' Union has announced that all players in attendance at Shark Park on April 14 to work on the field would be exempt from fence duty for the entire 2018 season. The union would also look favorably upon the six senior players in attendance being in the starting lineup for the Sharks' spring training opener on April 29 in Malmö.